Het Engels is een wereldtaal, maar toch verwant met ons Nederlands als West-Germaanse taal. (Al zou je dat niet verwachten als je Louis van Gaal hoort.) De taal is ontstaan in de tijd van de Angelsaksen en nu één van de zes voertalen bij de Verenigde Naties.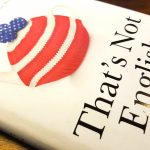 Erin Moore, geboren in Florida, maakte de oversteek naar Londen met haar man (die Britse familie heeft). Met genoeg ervaring ...
Verder Lezen
De taal die velen spreken, als moedertaal of als extra taal heeft een rijke geschiedenis. The Open University legt in dit ...
Verder Lezen