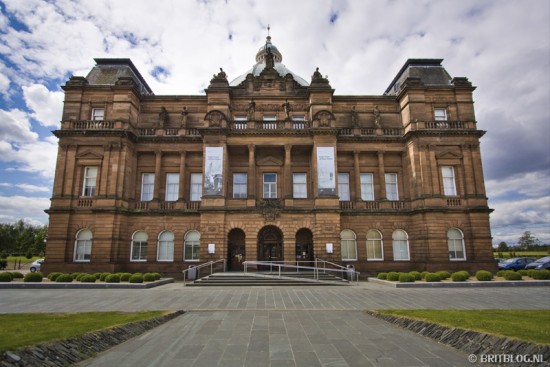 Heel bekend is Glasgow (de grootste stad van Schotland) door het voetbal en van de tv-serie Taggart (de langstlopende detective ter wereld). Uiteraard heeft Glasgow meer: een moderne levendige stad. De stad kent veel musea en is o zo anders dan Edinburgh. Wel zie je hier veel architectuur en er zijn fascinerende musea. Nergens in Schotland en het noorden van Engeland zijn er zoveel verschillende winkels. Hieronder zie je al een lange lijst met attracties.
Reizen naar Glasgow
De beste manier om naar Glasgow te reizen is met het vliegtuig naar Edinburgh of Glasgow of vanuit Newcastle vanaf de ferry met je eigen auto of met intercitytreinen. Voor meer informatie, kijk op onze reisinformatiepagina.
Bezienswaardigheden
Kelvingrove Art Gallery
Glasgow School of Art
Burrell Collection
Glasgow Botanic Gardens
Glasgow Science Centre
Cathedral
Hunterian Museum
Glasgow Green
Kelvingrove Park
Riverside Museum
Glasgow City Chambers
One Devonshire Gardens
The Lighthouse
Scotland Street School Museum
Royal Concert Hall
Gallery of Modern Art
Scottish Football Museum
Georde Square
People's Palace Glasgow
Elke stad heeft er één maar ze zijn niet allemaal te bezoeken, of het bezoeken waard. In Glasgow kun je ...
Verder Lezen